If your budget is a bit tight, but you still want to find a high-quality, previously owned sedan, try looking into the 2010 Dodge Avenger Express Sedan. This four-door midsize comes with a 2.4-liter, four-cylinder engine, with an EPA-rated fuel economy of 21 mpg in city and 30 on the highway. It also tallies 173 horsepower and 166 pound-feet of torque.
Buyers can also opt for a mightier, 3.5-liter V6 with 235 horsepower and 232 pound-feet of torque. Before shopping around at El Paso used car dealerships, take the opportunity to learn more about the 2010 Avenger Express by boning up on its special features.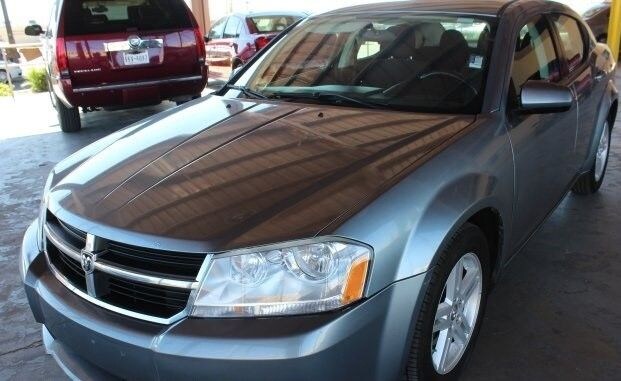 Sporty Look
Lest you forget, this particular car bandies the Dodge brand, so it's not surprising to see the 2010 Dodge Avenger Express Sedan wield a bit of a swag in its appearance. Far from being a sports car, admittedly, there is no rule or law against looking the part.
A spoiler is standard in the rear, while the base level offers 16-inch steel wheels, complete with full covers. If this doesn't satisfy, you may opt for the 17-inch aluminum wheels or the 18-inch, chrome-clad option.
Interior Comfort
All this muscle power will be left unenjoyed if the sedan's cabin can't provide comfort. Fortunately, this is not a problem with the 2010 Dodge Avenger Express Sedan. It easily seats up to five grown adults.
Power windows, locks, and mirrors are also made standard, as well as the cabin air-filtration system. There's even a 12-ounce-size can cooler added to the dash so that you can keep your drink cool and ready when you need it.
Though ample, the legroom and headroom are not the only important aspects to a cabin. Just as vital are the heating and cooling systems. Fortunately, you can opt for heated seats, which may persuade you to sit a little bit longer in this sedan, even when parked in your driveway.
Safety Guaranteed
Of course, apart from the good-looking exterior and the nifty interior features, safety remains one of the more important aspects in the 2010 Dodge Avenger Express Sedan. In this vein, expect to receive as standard an Accident Response System (ARS), which basically "awakens" your car so that you can exit it at the soonest possible time should an emergency situation arise.
With the ARS activated, the lights inside the cabin turn on, the doors unlock, and the line from the fuel to the engine automatically shuts down upon the deployment of airbags. As an added bonus, you can opt for the electronic stability system and traction control.
With all of these offerings, it's easy to see why the 2010 Dodge Avenger could very well be your next (used) car.
Sources:
2010 Dodge Avenger. Cars.
Used 2010 Dodge Avenger Sedan. Edmunds.