One look at the 2010 Chevrolet Equinox LT SUV is enough to realize it is not the run-of-the mill SUV. Dark, brooding, and conveying a very dominating presence, the Equinox LT delivers the grist of what anyone imagines an SUV should be.
There is much to like about the 2010 Chevrolet Equinox LT. But, should you need a few more reasons before deciding to purchase one from a dealer of El Paso used cars, consider the following.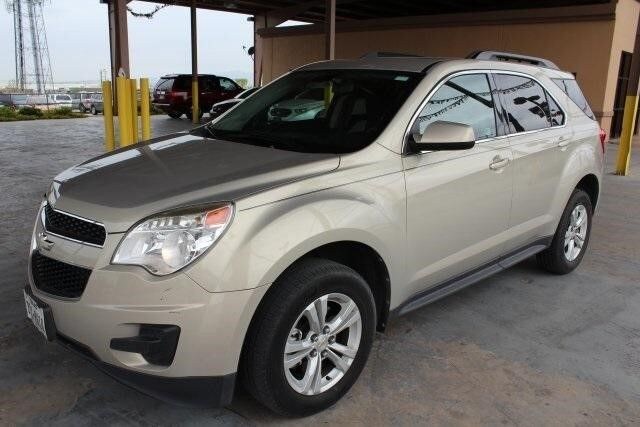 Under the Hood
A second-generation vehicle, the 2010 Chevrolet Equinox LT SUV presents a variety of engine options, including two previously unavailable in this model. Regardless of which one you choose, the powertrain comes with a single, six-speed transmission.
A 2.4-liter, inline-four with 182 horsepower can kick it up from 0 to 60 in as little as 8.7 seconds. The same engine type is also available for the other trim levels, namely the L, Premier, and LS. All of them also come with a six-speed automatic transmission, while the front-wheel drive option is only available on the L trim. Fuel economy is rated by the EPA to be 22 mpg in city and 32 on highway.
Trims and Sub-Trims
In total, there are eight trim and sub-trim levels for the 2010 Chevrolet Equinox LT. The Equinox LT trim, in particular, features four other sub-trim levels, essentially adding more options that cater to your discerning taste, from the 1LT front-wheel drive sport utility, to the 2LT all-wheel drive.
Meanwhile, the interior receives a plush environment, from the driver's seat up front to the passenger seats in back. Storage compartments have been generously positioned around the cabin to better organize and more easily access to your personal items.
Compartments include the medium-sized center bin, as well as mesh pockets attached to the backs of the seat, where magazines, newspapers, maps and other literature can be stashed.
Safety
As for the safety features, the 2010 Chevrolet Equinox LT is fully equipped with airbags, located in front, front-side and curtain-side. A tire-pressure monitor is also available to indicate whether your tires are ready to go or you need to fill them with more air.
Other standard features for safety include antilock disc brakes, and traction and stability control. You can also opt to add a rearview camera and rear parking sensors so that you won't have to worry about colliding with other cars, pedestrians, or static structures when backing up.
The 2010 Equinox may sound too good to be true, so, check it out for yourself at your nearest Chevrolet dealer to find out how good it is.
Sources:
2010 Chevrolet Equinox SUV - Features & Specs. Edmunds.
2010 Chevrolet Equinox Review. The Car Connection.