The 2013 Ford F-150 Truck SuperCrew Cab joins its brethren as one of the best-selling pickups in the U.S. It is never hard to imagine why the F-150 reigns supreme with each iteration. Time and time again, Ford manages to come up with better functionalities, new special features, and even more appeal to its overall appearance.
Indeed, if you're looking for a pickup truck that you can rely on to deliver the goods, then you need not look too far. A buy here, pay here dealer in El Paso is sure to stock a truck as popular as this truck. As to whether it's going to be worth your investment, check out some of the following features for yourself.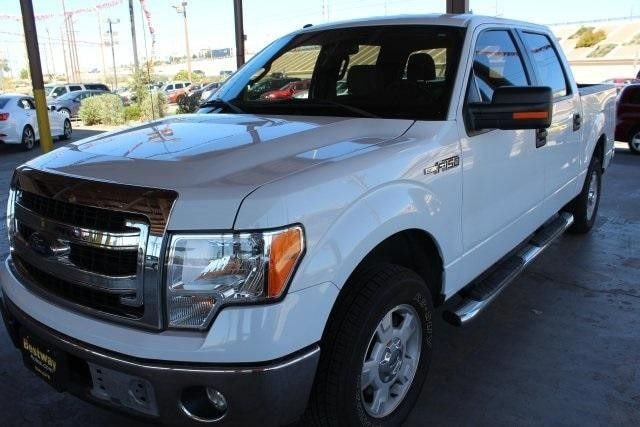 Outer Appearance
A pickup truck needs to look domineering, ready to take on whatever challenges and road conditions that come its way. The 2013 Ford F-150 Truck SuperCrew Cab is designed and intended for rough roads ahead, while being able to effortlessly lug around cargo at the same time.
With this F-150, you will be choosing between three variants: the regular cab, the SuperCab, and the four-door SuperCrew. Each, respectively, will feature either a 5.5-, 6.5-, or 8-foot cargo bed—certainly quite the heavyweight resting on your frame, which is why it sports the massive, 20-inch wheels.
Such a large cargo box requires easy access. Side-steps, apart from the tailgate step, are intended to ease the process of hoisting cargo up or down alongside the cargo bed. For good measure, tubular side-steps offer you more mounting and dismounting options.
Interior Details
Across the board, you can expect to comfortably seat up to six adults. Of course, there are other configurations available, depending on which variety you choose. The SuperCrew, for example, allows you to actually flip the rear seat forward for more space in the back.
Premium Chaparral leather seats lend a plush, comfortable feel throughout your ride. Meanwhile, an 8-inch screen sets the platform for the MyFord Touch System, which should help you stay focused on the road ahead.
Engine Performance
There are actually four different types of engines from which to choose when buying a 2013 Ford F-150 Truck SuperCrew Cab. At the base level, you receive the 3.7-liter V-6, tallying 302 horsepower and 278 pound-feet of torque. The next option is the 5.0-liter V-8 producing 360 horsepower and 380 pound-feet of torque.
As for the twin-turbo, 3.5-liter, V-6 variant, expect a hefty 365 horsepower and 420 pound-feet of torque. Last but not least, there's a 6.2-liter, V-8 engine option that gives you an over-the-edge 411 horsepower and 434 pound-feet of torque.
If you harbor any doubts as to the F-150's engine power, either of these options will allay such uncertainties.
The 2013 Ford F-150 Truck SuperCrew Cab does not waste time convincing buyers it is a serious workhorse, all you will ever need. There's more to learn about it, though. Visit a trusted El Paso dealership to see this Hercules for yourself.
Sources:
2013 Ford F150. Cars
2013 Ford F-150. AutoBlog