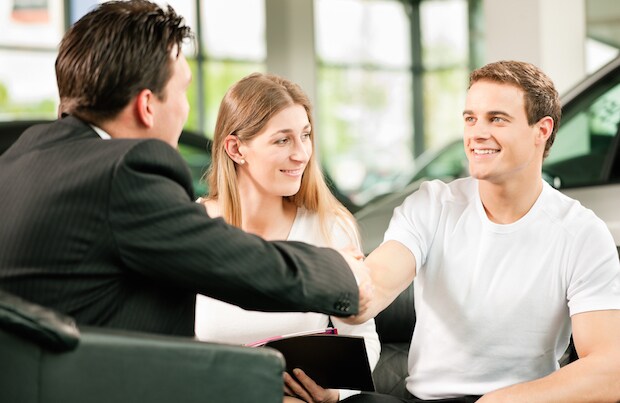 If there's one thing that keeps our customers coming back to us whenever they need a used car, it's the attention they get from our dedicated team. Our main goal is always seeing you drive off confidently with a car that fits your needs at a price that makes sense. You get the care and respect that you deserve when you visit Bestway Autos in El Paso, which is why we have garnered so many great reviews from our customers.
We care about what you think when you shop here. That's why we encourage our customers to leave reviews of their experiences with us. Our team always wants to know what they are doing right and what they can improve upon. Here are some great reasons why people come to Bestway Autos, our used car dealership serving Ft. Bliss and Las Cruces.
Welcoming Team
Our friendly sales associates go out of their way to make sure that you are comfortable when you stop by our dealership. There's never any pressure here, you get to shop at your own pace. This way you can check out the vehicles that you are interested in and spend as much time as you need checking them out. Of course, whenever you need help there is someone ready to answer your question or help set you up with a test drive. We're here to serve you so never hesitate when you have a question or concern! Feel free to share some info on your experiences dealing with our knowledgeable sales team members.
Wide Selection of Used Cars
Variety is the spice of life and we've got plenty to choose from at our dealership. There are many reviews of Bestway Autos from El Paso shoppers praising our extensive selection of vehicles that are priced to move. Everything from pre-owned luxury vehicles to specials deals on used cars ensure that we can serve a wide array of customers. In fact, even if we don't have exactly what you are looking for on our lot, then we can find it for you and get it delivered to our dealership to save you the trouble.
Financing Made Easy
There's no need to fear financing a used car when you come to Bestway Autos. We have the ability to work with you even if your credit isn't great. Our team takes the time to get to know you in order to provide options that fit your financial situation. We also welcome trade-ins if you want to upgrade your vehicle and save a little money at the same time.
Contact us today if you are interested in buying a used car at a dealership that puts your needs first. Find out more by calling (915) 834-2378.